---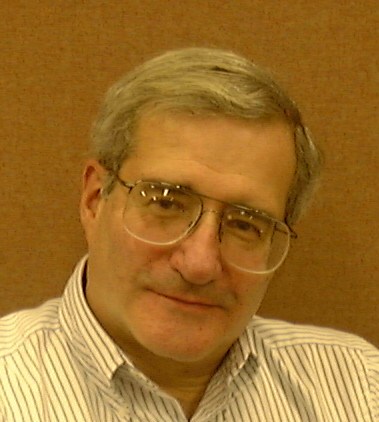 Joe Podolsky 8/21/38 - 7/7/07
---
With heartfelt thanks to David Price [The One In Palo Alto] for the following..., sent to me Wed 7/11/2007 8:54 PM.

Hello, Alan.

We put Joe to rest today and I thought you'd like to hear about it. The funeral ceremony was wonderful, appropriate and moving. They handled it beautifully and emphasized that it was a loving celebration of Joe's life. He had been president of Congregation Beth Am where the ceremony was held in Los Altos Hills. Joe was a very active president -- something I wasn't aware of but am not surprised by. The place was packed with maybe 200 or more people. The rabbi/cantor was a woman with a mellifluous voice and she was joined by a guitar player/singer who led the congregation in some Jewish camping songs, which was what Joe recommended. The songs were beautiful and uplifting.

The rabbi told a story about meeting with Joe two weeks ago and when she arrived he said he had something on his mind. "What are we going to do when Joe isn't around anymore?" he asked. Always the engineer, he wanted to make sure this last earthly event had the right tone. He especially asked that the service not go on too long lest the people in attendance get bored. He needn't have worried. It lasted for about 90 minutes and ended all too soon.

The rabbi must have known Joe well because she told many stories about Joe and Hudi and about their deep and abiding love for each other. Once Hudi asked Joe if there were metrics for marriage. He considered it for a few moments and replied: "There are three: openness, acceptance and caring." Only Joe could make a three-letter acronym out of marriage.

About six or seven people came to the front and spoke, including one of his two daughters, a sister, three male friends and a woman from HP. The most memorable, of course, were the ones who told stories. So there were tears, some laughter and a lot of moving words.

The program featured a quotation from Joe's younger sister, Phyllis Kupperman: "At Friday Shabbat dinners, we all listened to stories of his exploits and realized that the strings which tied us all to him were giving way. We could still claim him when at high school graduation he gave the presidential speech. But in truth he was no longer ours alone. Our time with him had passed."

Also in the program was the 23rd Psalm, in both English and Hebrew. What a wonderful poem that is. With the Lord asking us "to lie down in green pastures" that are "beside the still waters." And there, "He restoreth my soul."

"Surely goodness and mercy shall follow me all the days of my life; And I shall dwell in the house of the Lord forever."

Following on the opposite page were Ecclesiastes 3, which most of us of this generation remember better as a Byrds' song ("Turn, turn, turn"), or, more accurately, as a delightful melody from Pete Seeger's wonderful imagination. And "A Time for Remembrance," which I hadn't seen before:

"In the rising of the sun and in its going down, we will remember him.
In the blowing of the wind and in the chill of winter, we will remember him.
In the opening of buds and in the rebirth of spring, we will remember him."

It goes on in that vein for many lines, ending with this:

"So long as we live, he too shall live, for he is now a part of us, as we remember him."

I did not make the trek to Colma for the grave side service. At the funeral, Joe was inside a simple, unvarnished wooden casket, held together by dowels and with a raised Star of David etched into the top. When I arrived, I saw the hearse, which would carry the body to the cemetery.

Everyone emphasized that Joe led a full life and had no regrets at the end. He is a model for all of us, a man of intelligence, passion, integrity and infinite kindness. I last saw him about a month ago and knew the time was coming closer. I've kept him in my prayers for 19 months now and won't know what to do tonight other than to pray for Hudi now. I miss him already.

As Joe was fond of telling us, hug your loved ones. Today, hold them especially close.

Goodbye, Joe.
---
And the announcement from his wife, Hudi...
Joseph Leonard Podolsky, in Palo Alto, CA, on July 7, 2007 at age 68.
Born August 21, 1938 in Chicago, IL, Joe moved to California in 1965 with his first wife Judy Podolsky, and his first child, Jill, to continue to build his career in high tech at Fairchild. Subsequent to that, he was president of a small company that sold software and IT services to the insurance industry. For the last 30 years he worked at Hewlett Packard, holding management positions in information technology and the Customer Executive Communications department. In his long career, he especially enjoyed writing and editing articles for publications and websites and conducting presentations for HP customers and partners. He was editor of HP's IT Journal and author of a book on personal computing. He was a generous mentor and coach to many colleagues and friends throughout his career.
Joe was dedicated to his family and friends. He was also a great community leader and held many nonprofit board positions, including President of Congregation Beth Am in 1975 and Chair of the Palo Alto Human Relations Commission in 1981. His most recent nonprofit leadership was with the Palo Alto Area Chapter, American Red Cross and Achievekids. He was an accomplished photographer and considered himself the photographic historian of Beth Am. He also enjoyed travel and theater.
Surviving are his wife of the past ten years, Hudi, his daughters Jill and Joni, and his sisters Phyllis and Sharon.
Funeral services will be held on Wednesday, July 11 at 10 AM at Congregation Beth Am, 26790 Arastradero Road, Los Altos Hills, CA, followed by interment at Hills of Eternity, 1301 El Camino Real, Colma, CA.
Donations to Congregation Beth Am's Visual History Fund (www.betham.org), Achievekids (www.achievekids.org), or the Palo Alto Area Chapter, American Red Cross (http://www.paarc.org).
---
First rev: 08.27.2007 Photo Copyright Alan Falk, 2004-2009