---
All Those Lost on 09.11.2001 at the New York World Trade Center, New York City.
---
---

HP - Ginny Pyle ("Sarge") - January 3, 2021

Short testimonial from my manager when I joined ...
"Ginny was a great friend, such fun, and a true original. Makes me lonesome for HP days and crew. How lucky we were to work together then."

"Sarge," as she often was referred to, 'ran' the Data System Division of Hewlett-Packard from before 1982, when I joined the Sales Development team there.
Strong-willed yet personable, caring and committed to keeping the department running smoothly, she was a wonderful 'take-charge' woman, and we loved and respected her.
---
Marilyn Miller. July 20, 2020.

Kind, gentle and wonderful neighbor of ours back in Cupertino.
---

My Brother, Nathan Falk July 28, 1929 - July 11, 2020, at almost 91 years!

Nathan created a wonderful family with children, grandchildren and even a great-grandchild in his lineage. I was always jealous of that.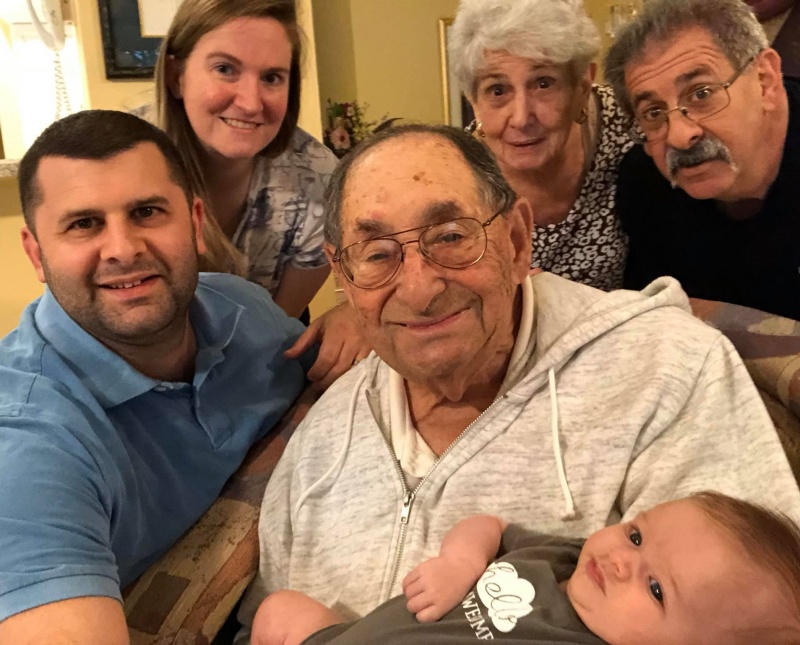 He had a very productive life, recognized as a businessman-owner and artist in the carpet installation business,
(including the Court House in Somerville, NJ,
and right down to the (how many?) 300-games he bowled. I never got much above 240...

Many of his experiences and and the carpet-installation business took a serious physical toll on his body,
but I don't think I've ever met anyone with a kinder, gentler soul who was loved by so many friends, neighbors and relatives.

Rest in peace. Your work is finished and your discomforts are ended. Much love to you and yours.

---

Dorothy V. Indeck. August 25, 1924 - May 4, 2020

Mom of my high school girlfriend and wife of an Electrical Engineer. Many fond memories of this sweet woman and her children.
---
HP - and later... John Layden, March 26th, 2020.
I first met John around 1983 or so when he was consulting for HP Data Systems Division. He introduced me to the Norton Utilities back when they ran off 5.25" floppy disks. He also introduced me to statistical failure analysis and showed me how he'd taught a division of Motorola to reduce line failure rates to near zero using "six-sigma" techniques.
The actual 'trick' was not to focus on failure rates, but to identify as accurately as possible which factors were causing the problems and focus on eliminating those driving forces, one at a time. When you did that, you could improve 'quality' of the finished product by orders of magnitude, while at the same time lowering manufacturing costs and in-line failure rates.
A true Renaissance Man in many ways and a great influence on me and how I operated in the business world forever afterward. Truly loved and missed.
Here's a link to some of his previous works and publications.
---
Ted Davidson, father of one of our close friends, wife of Mahaila for 40 years, December 19, 2019.

After a severe stroke in April, his health slowly deteriorated until his body gave out in the afternoon of December 19.
His son is living in Germany and, because of COVID-19, has not been able to travel to the US since February,
so we have not even had the opportunity to hold a memorial service for Ted.

His remains will be placed in the Memorial Garden at St. Dunstan's Episcopal Church, 5635 E. 71st St., Tulsa, OK.
We are hoping to schedule a date in early May, 2020 for his service.
---

Edward J. Dague, RPI '65 November 24, 2019


Journalist and (NY) Capital Region TV news anchor, whose experience at WRPI launched his broadcast career.

I met Ed around my junior year at RPI. He had a wonderful voice for radio and, I think, did the play-by-play and color for some of RPI's Hockey Team's games.

With his friend and my roommate, Alex Teslik, they introduced me to the workings at WRPI and I even got to run the control board for a little while (at least until I accidentally 'broadcast' a few minutes of 'dead air'...

Ed was an easy-going, gentle, teddy-bear of a guy, and I still remember him warmly to this day. RIP, Ed.
---

Todd Hartzell, Long-time WGNC board member, demonstrator, mentor and artist passed away on August 12, 2019, apparently from heat exhaustion while working outside. Services were held with his family in Pennsylvania.

Here is a link to a video of one of his several club demos.
---

RCA Solid State - Herb Foxman, April 21, 2018.

Message from Herb's son, Alan....

Herb suffered a fall on March 31st and broke his femur. He went into the hospital and had surgery to insert a rod.

They sent him to rehab and a week ago this past Saturday he had an embolism due to blood clots in his lungs as a complication of the surgery. He went into cardiac arrest and was in ICU for the past week.

Thursday we had to make the difficult decision to take him off life support and he passed on Saturday.
---

Jake - March 19, 2018, Raleigh, NC.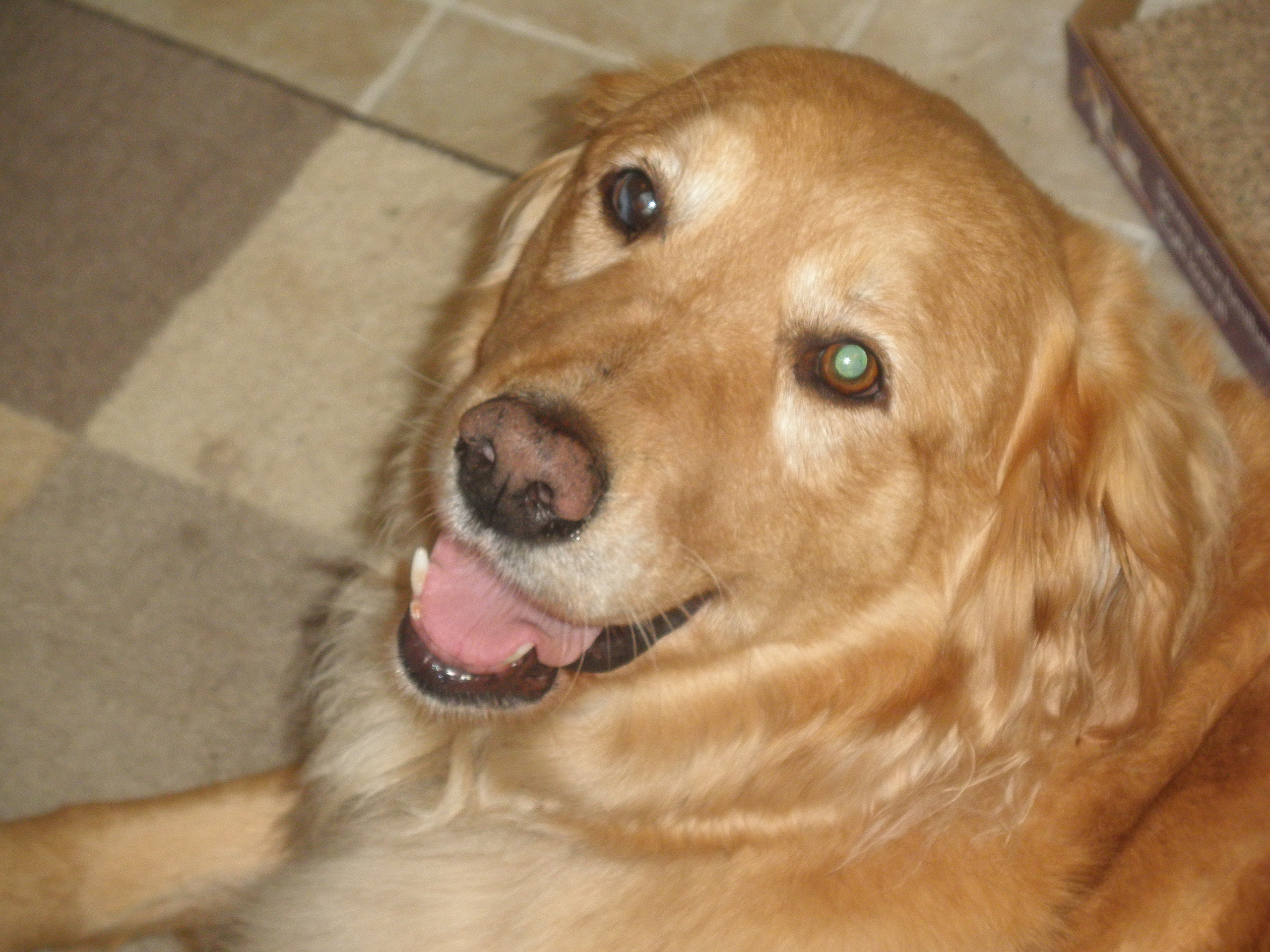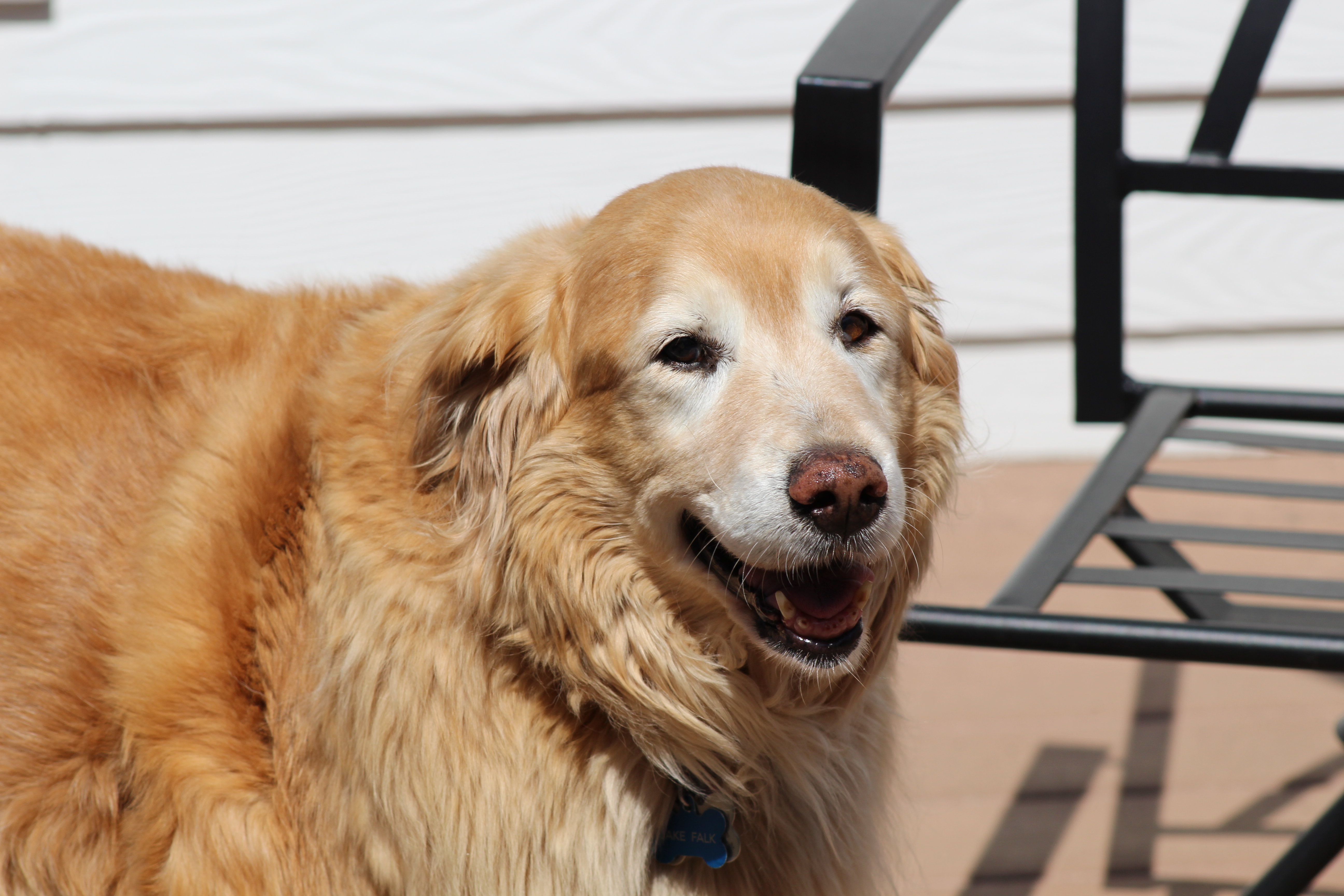 ---

HP - Daniel Eesley, Nov. 29, 1931 - January 7, 2018, San Francisco, California.
---
BRHS - Elaine Joan Mondak Brown, December 15, 1945 - June 27, 2017
Lovely classmate and wonderful FaceBook correspondent, taken from us after a long battle with metastatic colon cancer. RIP.
---
HP - Daniel Grove, December 2, 1940 - March 8, 2017

Friend, mentor, manager of mine at Hewlett-Packard.
A tragic loss to all of us who've known him and enjoyed him over the decades. I miss him so much.
---
Donna, Dog, - December 5, 2016

A long, eventful life of being loved and cared for by a lot of people. A great 'sleeper' who loved to burrow under sheets and blankets, especially if people were with her in bed, or vice-versa.

Miss Donna received her wings December 5, 2016, when she crossed the rainbow bridge. She was such a sweet little girl that I had the honor of helping her adoptive mom with. Her mom made the last years of her life so wonderful!!!! My gang will miss her so much.

[Thanks, Terri A. and Deborah S.] !
---
Shirley Braeman, January 30, 1928 - November 11, 2016
Beloved next-door neighbor in Cupertino, CA. Wife of the wonderful Sam Braeman (still in California) and mom to two wonderful children.
Thousands of wonderful memories of being with her family and friends, starting the day I was cleaning leaves off my Cupertino house's roof and glanced down into their kitchen window and noticed several boxes of matzos on the shelf over their kitchen sink...
---
BRHS - Richard L. Gottlieb, BRHS Class of 1963, January 25, 1944 - September 27, 2016, died at the VA New Jersey Health Care System in Bernards Township. He was 72. Born in Somerville, NJ, he resided in Franklin Township before moving to South Brunswick, where he lived for 10 years. Prior to his retiring, he was a security officer for Allied Barton, where he worked for 10 years. A United States Marine Corps veteran, he served from 1963 to 1967. Richard was predeceased by his lifelong companion, Joy Glaser, in 2016.

---
BRHS - Herman Henry "Skip" Hannon, Jr., BRHS Class of 1963, 71, died peacefully on September 23, 2016 at Golden Living Nursing Home in Eupora, Mississippi from Alzheimer's disease. "A true friend is the best possession. We remember you today Skip."
---
BRHS - John Spaldo, BRHS Class of 1963, passed away April 9, 2016.
---
David Unterman, cantor who performed our marriage ceremony, born October 23, 1929 - died, March 26, 2016.
Incredible voice and wonderful person, choir director at Temple Beth Am, Palo Alto, CA, who created the most beautiful arrangement of "Shalom Rav" I've ever heard, unmatched, in my experience and opinion, to this day. One of the warmest, kindest, most wonderful people I've ever encountered.
Dave's loving wife, Carol Carter, recently described her husband as a person who "accepted people where they were, and encouraged them to question anything and everything on their way to discovering their own beliefs and meaning."
Additional information here from Legacy.com
---
BRHS - Robert Bryant, BRHS Class of 1963, May 5, 1944 - March 26, 2016 (Age 71) - High School friend and neighbor
Robert "Bob" Bryant was a lifelong resident of Bridgewater NJ. He attended Morris College in South Carolina where he met Tillie, his loving wife of 52 years. Bob worked for Ortho, a division of Chevron Chemicals in Perth Amboy for 25 years. He then pursued his lifelong dream and opened Bobby B's Best in BBQ in Somerville, NJ. Bobby B's was a favorite restaurant for many, where you could eat great BBQ and enjoy local Blues and Jazz artists. (more at link).
---
Our Pet - Biscuit "Falk" - ~February 14, 2000 - December 4, 2015: Long-lived happy rescued dog.
Adopted from a county animal shelter as a frightened youngster, we only knew she'd been born in late January or mid-February, so we set her birthday as the same as Claudia's... Valentine's Day.
In early digital photographs, her 'white fur' showed tan spots, and our close friend, Jon Riesberg who, like Claudia had raised snowy-white Samoyeds, remarked, "I'm surprised you went with one with so much 'biscuit' (brown 'discoloration.')" And I immediately suggested that as her name. As she got older, the light brown markings spread to parts of her body and grew a bit darker, too. She became "More Biscuit" with passing years.
She had a happy, adventurous life, accompanying us as we drove cross-country five times around 2005! We'd discovered the Triple-A Book of Pet-Friendly Hotels and Motels and used it exclusively on those voyages.
She enjoyed snow during visits to Truckee, CA, as well as the few snows here in Raleigh, NC.
Our Golden, Jake, apparently loved to go wandering the neighborhood with her, too, helping us meet quite a few neighbors in about a one mile radius from our house!
Over the past year, she began to slow down, as many folks do when they hit their mid- to late-80s in 'equivalent years.'
In her final months, it seemed as if she'd suffered multiple mini-strokes, as she walked more slowly and with less assurance and appeared to be like old humans in the sense of "ok, I came into this room from the other room, but why did I do that?"
In the end, she'd had a few operations for cancerous growths in one ear, although it was believed that they weren't metastatic forms of cancer. A month or two later, she began to decline food, even when some tasty favorites were included. She did appreciate the pieces of Thanksgiving Turkey in her bowl, though.
Last night, December 4th, she stopped eating completely and curled up in a favorite spot, moving only a few feet to other comfortable places over the next hour or two. We discovered her silent body just before 11 pm, not yet cool to the touch, but with no signs of life.
We enjoyed her life tremendously. She'd earned a Canine Good Citizen Certificate back in California many years ago and brought her gentle nature to many folks in hospitals. We miss her tremendously already and hope to see her waiting for us at The Rainbow Bridge with our other pets from years-gone-by. Farewell, Biscuit!
---
HP - Sy Corenson , 92, HP Alumnus, passed away February 18, 2016. -
I considered Sy one of my 'best friends' at Hewlett-Packard. He hosted customers from the Far East, generally, who came to the HP Executive Briefing Center in Cupertino (probably now part of the foundation or parking garage of the Apple HQ Flying Saucer...) He taught me a lot about interacting with people from countries and cultures I may never visit in person and he was always my picture of the Perfect Gentleman in the way he treated everyone --- customers and HP folks.
I loved our golfing outings together and our years of email exchanges for nearly 20 years after I left HP. I do and will miss him incredibly.
---
HP - David Stuart Kline - October 29, 1927-August 13, 2015: High-energy and positive attitude all the way.
Resident of Los Altos Hills, David Stuart Kline (Dave) passed away at his home in Los Altos Hills after a long fight with prostate cancer. He was 87 years old.
Dave grew up on Taraval Street. He later moved to a small farm in Atherton where he attended Sequoia Union High School. Dave graduated with awards for drama and debate in 1945. He went on to attend San Jose State for two years, then Stanford University where he got a BSME in 1949. At this time, Dave achieved Phi Beta Kappa honors. Dave continued at Stanford to receive his MBA in 1951 with the honor of Tau Beta Phi.
In 1951 Dave worked as a sales engineer for Bethlehem Steel for 10 years. In 1961 he joined Litton Industries where he continued his sales profession branching out into electronics, aerospace and technology. In 1967 Dave joined one of the movers and shakers in the industry, Hewlett Packard. Dave continued selling products for HP specializing in the Asian markets. During this exciting time in the future silicon valley, Dave traveled to many countries and was very well respected as a persuasive sales engineer in test equipment. He met many longtime friends in his years at HP and retired, only to move into his next profession, real estate investor. Nicknamed "The Energizer Bunny" Dave was known for his high energy, work ethic and ability to play with equal vigor.
In between working for himself he fit in tennis as a fierce competitor, golf and a run at the end of most days. He was an accomplished wine connoisseur spending almost 50 years in a wine tasting group locally. Many marveled at his ability to accomplish so much in his daily life.
---
HP - David Price (The One In Palo Alto), - July 16, 2015; Mountain View, California. One of my VERY favorite HP people!
Too many warm, fuzzy memories of David Price to try to list.
Our occasional lunches at Azuma, HPdesk messages about Apparently So, even when we disagreed.
A couple dozen years ago, I scripted a High Availability training video which closed with a shot of a license plate something like "HP IS #1"... I contacted the artist who did it a bit later and asked him if he would make one that said "TOIPA". He did, and I mailed it to David. I think it ended up being an HP going-away present to David.
I'll never forget his warmth, wit, love of HP (of the Old Days) and his wonderful writing skills.
I will miss him terribly. Sympathy and condolences to everyone who'll miss him. (Screw all the others.)
---
RCA Solid State - Carl Franklin Wheatley, Jr., January 10, 1927 - October 18, 2014. Friend and wonderful mentor in so many ways!
I'm saddened to say that I just found out today, 02/07/2017, of Frank's passing.
He was a friend and mentor of mine at RCA Solid State Division when I worked there between June 1968 and June 1978.
We'd talk for hours in the after-work times and he'd explain his amazing innovations in integrated circuit designs. I was in the Power Transistor Applications group, but I was also a sponge for technical knowledge and Frank was a wonderful source.
I once interviewed for a job in an Integrated Circuit Applications group at a competitor and was offered a job based, in part on things I'd absorbed from Frank, though I'd had zero experience directly in that field! Frank gets all the credit for that. I turned that job offer down for a variety of personal reasons, but the memory is still fresh in my mind!
For the ensuing decades I'd looked for his name in the social media with no success until today when another RCA alum gave me the sad news.
One other footnote... I'm not certain about this, but I have reason to believe that one of Frank's inventions or developments was the reason a product I was Marketing Engineer for at another competitor was rendered technologically obsolete without me even knowing about it! Such is life.
It was an honor and pleasure to have had Frank as part of my life for so many years. I treasured the time I shared with him, and still do. RIP, friend.
---
HP - Mark C. Neary, February 23, 1960 - December 30, 2013; Girardville, Pennsylvania; Age 53. One of my favorite HP people!
---
Patrick Breen passed away on Sunday, September 22, 2013 at the SECU Hospice House in Smithfield, NC. He received Last Rites on Sunday just before passing.
---

BRHS - Theodore "Fred" Cooke , BRHS Class of 1963, March 31, 1945 - May 28, 2013.


Another one of the "good guys" from my high school graduating class of '63.
---

Shiloh June. 27, 1996 - July 30, 2012.


Enjoy the Rainbow Bridge, you wonderful, wonderful dog...

After about eight wonderful years enjoying Shiloh, her health began to deteriorate in the past few months, finally reaching the point where her quality of life became very poor. With great sadness and many tears, we sent her to meet her friends at the Rainbow Bridge, where all good dogs go when their time with us is over. Here are some photos that show just a few moments of her life with us and her peaceful sleep at approximately 3:45 pm today, July 30th, 2012, leaving us, but surrounded by loving friends at the end.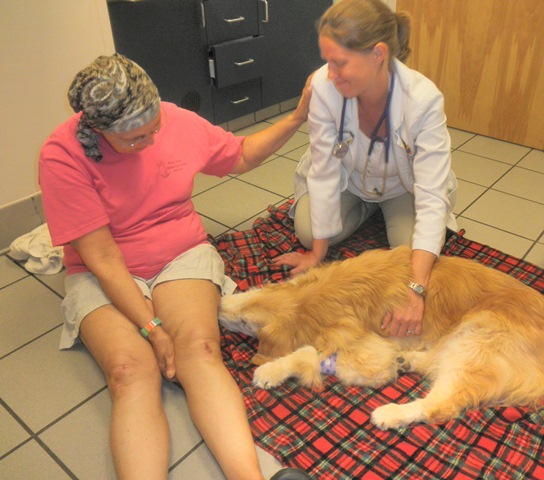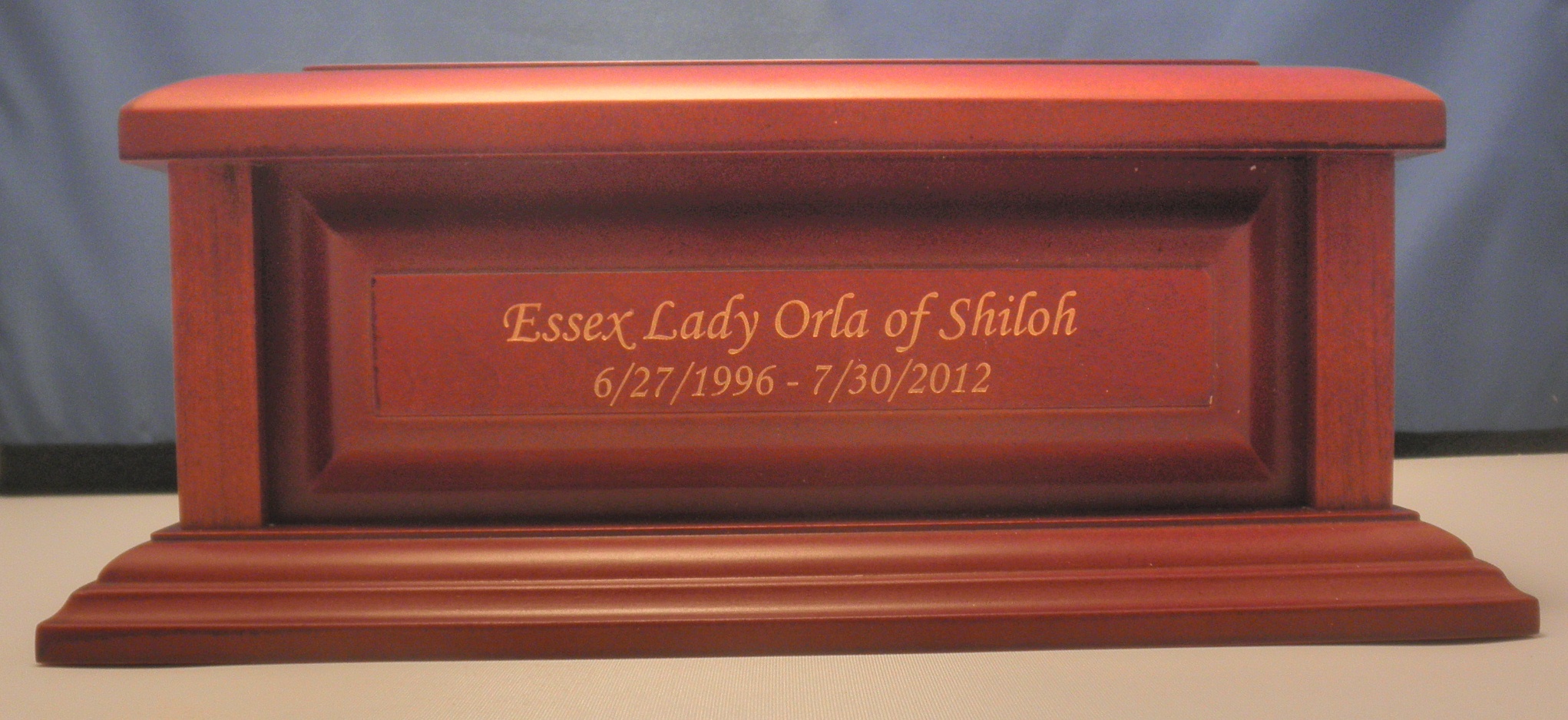 ---

HP - Donald C. Loughry Jan. 12, 1931-Feb. 22, 2012.
I don't think I'd ever met him, but I am very familiar with a few of his legacies. Probably, so are you...
---

HP - Jerry Appleton, one of the HP Really Good Guys. March 9, 1937 - February 2, 2012.
---

RPI - Jacqueline Ann Ewing-Hartt January 29, 1950 - November 27, 2011. (Link to Obituary)

My first "Big Love," fall, 1967.

Click left photo for a larger version of what she looked like in the late 1960s; Photo on the right is from some time in the mid 2000's or so.

---

Murphy Lucas, July 25, 1994 -- December 12, 2011, beloved pet of Maxine Lucas.
---

HP - Nancy Jennings, 1964 - 05.05.2011.
Amazing world traveler and talented co-worker at HP.
From a friend,
and with the memory of Nancy Jennings' passing fresh in my mind,
here is a PowerPoint presentation appropriate for everyone...

And a recent Memorial Booklet of memories of her. Rest In Peace and Joy. (.pdf, ~1.6MB), added 2011.08.19
---

Eileen Adler, died 09.11.2010.
Beloved wife of our friend Peter Adler; taken by Alzheimer's Disease 09.11.2010 at 7:30 pm, with Peter and their daughter at her side. She will be missed by all who knew her. A wonderful, beautiful, smart, funny woman.
---

HP- Jon Riesberg, died 08.09.2010.
Dear friend and mentor whom I had the honor and good fortune to meet at HP around 1980 and be friends with ever since. I remember tons of stories about him.
---

BRHS - Bruce Blumberg, died 09.23.2009.
One of the really good guys in my high school graduating class.
---

Lynn Kunkes 1927 - 05.27.2009.
Wonderful, beautiful, colorful friend and neighbor in Cupertino, CA.
---

HP- Larry Sanford 04.26.1943 - 04.23.2009.
Another one of the "Really Good Guys" of The Old HP.
---

HP- Bill Fallon 06.1920 - 02.21.2009.
One of the most outgoing, friendliest, helpful HP people I ever knew.
---

Ethey Davis (my first wife) 07.22.1948 - 09.09.2007.
Rest in Peace. And by the way, I'm the first one she went to Antarctica with.
---

HP- Joe Podolsky 08.21.1938 - 07.07.2007.
Another one of my favorite HP people. Farewell, Joe. Many will miss you. Here are some reasons why...
---

Jerry Falwell: died 05.15.2007.
You did more to create divisiveness in our country than nearly anyone else during my lifetime.
"Days after Sept. 11, 2001, Falwell essentially blamed feminists, gays, lesbians and liberal groups for bringing on the terrorist attacks.
He later apologized.
In 1999, he told an evangelical conference that the Antichrist was a male Jew who was probably already alive.
Falwell later apologized for the remark but not for holding the belief.
A month later, his National Liberty Journal warned parents that Tinky Winky, a purple, purse-toting character on television's "TeleTubbies" show, was a gay role model and morally damaging to children."
---

Neil Forman, died 03.02.2006.
My sister-in-law's brother. The "tough guy" I never was and never could be.
---

HP- Ivan Henkel; died 11.2005.
A mentor to me, and one of my most favorite people from all of my 24 years at HP. Creative, inventive, wonderful sense of humor, and a great businessman. He had so much to teach. His students were very lucky to have been part of his life.
---

HP- Leon Kessler, 08.27.1951 - 08.25.2005.
---

HP- Lew Platt: died 09.08.2005.
A good manager, with some human flaws. Yes, he "missed the importance of the Internet" but he didn't miss the importance of women and minorities in industry.
---

HP- Janet Beyers, 05.11.1952 - 01.30.2005.
In her eulogy, friends and relatives listed so many accomplishments, achievements and activities that Janet had done that I was amazed that one human being could 'do all that.' Truly a special person!
---

Bernard Indeck, died Saturday, Jan. 15, 2005.
at Arbor Glen, Bridgewater, at age 85. Ethicon Engineer, father of my high school girlfriend; surviving are his wife, Dorothy and children, Matthew, Andrew and Barbara.
---

HP- Jacque Solt, 1956 - 03.14.2004.
---

Sheila, 11.2003, Our Golden Retriever for just one year.
---

HP- Dirk Down, 01.25.1961 - 11.14.2002.
---

BRHS - Brian Hendrickson (via email)
Been searching on Classmates tonight, and I wrote to possible siblings of four more. Then I turned my search to Brian, hoping to find something. I went on to the NET and searched for his name and found 380 hits. Finally, in 1997, there was a photonics conference in Germany, held early Sept 1997 (remember, Brian's death occurred just before our 35th reunion) and every time the name Brian Hendrickson was written, there was a cross to the left of it. He had been senior scientist somewhere, and this seemed to fit. I kept searching and finally found an article which is basically his obit. I have attached it so all of you could also share in it.


Brian was a fine fellow, from what I remember in BRHS. I always looked up to him and he was always ready to help me and anyone else, never a negative word at all. Even at BRHS, quite a gentleman. Rest in Peace, Brian. [amen!]
---

HP - Jackie Robinson (via email) I just got this note from a fellow HP co-worker and friend who let me know about Jackie's passing quite some time ago. Possibly before I started this list!


We lost Jackie back on Oct 2, 2000 when she was only 56.

Four years before she was diagnosed with throat cancer that she took about a year to battle and had appeared to win (while she had never smoked, she sat opposite a smoker while at IBM.)

She had a year of remission and then a secondary cancer formed in her lungs and she was told she had 4-6 months. She and her boyfriend took a lavish trip to Africa and toured in style for the first month: She had a blast.

She came back looking perfectly healthy and continued to travel closer to home, do charity work and generally have fun. A year passed and then the lung cancer suddenly took off. Although she tried chemo it had little effect. During her illness we went out and about sightseeing, having picnics, and always finding some fun moments, wheelchair, oxygen tank and all. She opted to have her final care at home and chose a carer that was full of jokes and always willing to sneak her treats, even if they weren't okayed by the Doc.

She was always such an elegant, gracious, generous person and it was so hard to lose her so young. As I assess each day I always hear her voice asking, "so have you had a moment of fun yet?" and honor her by making sure I've squeezed in something enjoyable.




Jackie was one of my favorite HP people. She radiated positive energy and cheerfulness everywhere she went. I'm sorry to have not heard of this and acknowledged her passing earlier. I'm certain she'll be missed and has been missed by many, many people!
---